CABLE BITE that glows in the dark!
カテゴリー:English, New product
Bedroom gets always dark at night. So dark that you can't find your charging cable? This CABLE BITE will help you people! CABLE BITE GLOW, this one glows in the dark!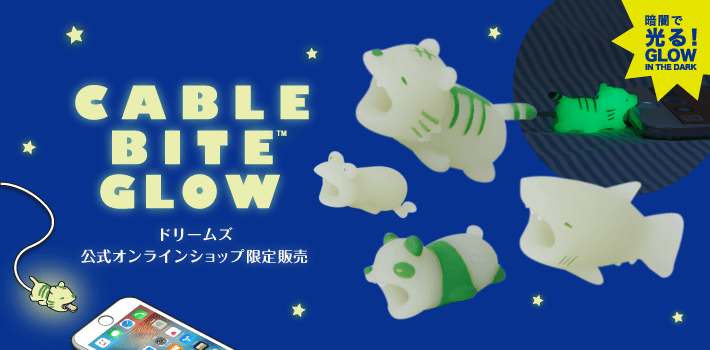 Tigar, Shark, Panda, Frog is coming up! Other friends might join in near furure?!
Available at Dreams Official Online shop from May 17th.
Dreams Official Online shop : http://www.dreams6-shop.com/SHOP/169886/173296/list.html