1st campaign will be held celebrating total 7 million sales!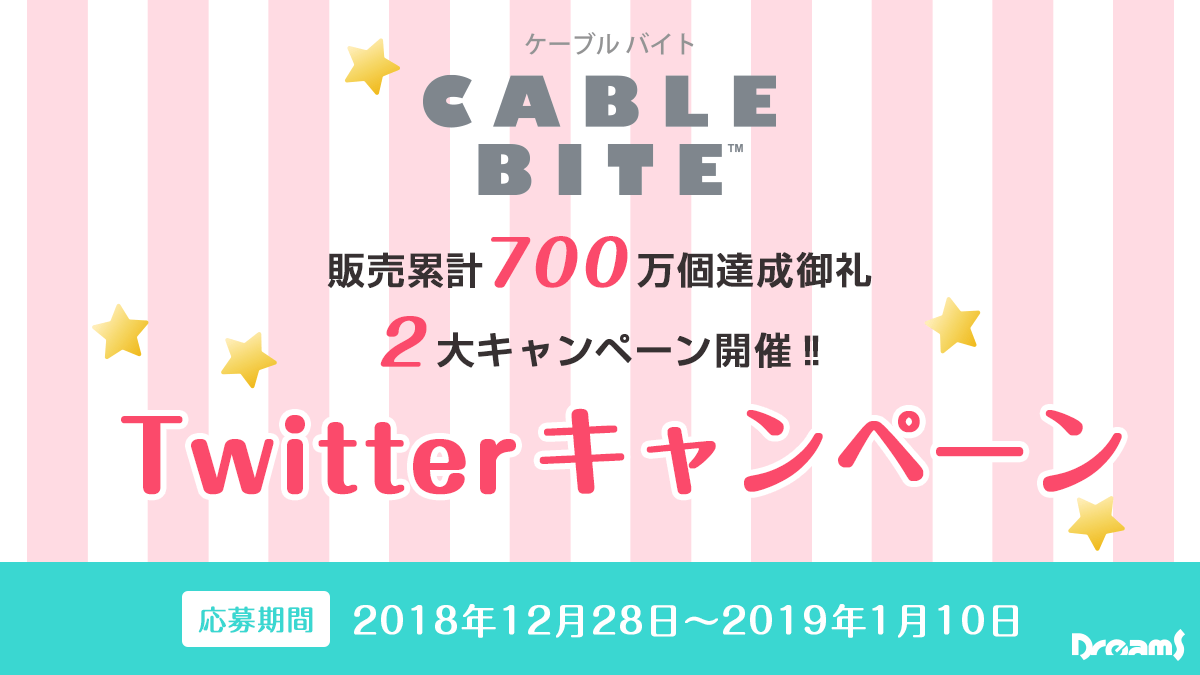 CABLE BITE has achieved total of 7million sales. Thank you all for supporting our CABLE BITE.
Win the new CABLE BITE! Twitter re-tweet campaign!
How to apply
Follow the Dreams Inc. official Twitter account (@Dreamsbydreams6). Re-tweet the campaign post.
Application period
28 Dec., 2018 ~ 10 Jan., 2019
*Winners will receive direct message on twitter within 2 weeks after the application period.
Prizes
50 set of CABLE BITE and smartphone ring sticker. (combination will be random)


Right to be selected as a winner will be forfeited if participants quit following our Twitter account "@Dreamsbydreams6", set privacy setting on during the campaign and before announcing the winners.
Exchange nor returns of prizes are not accepted.
Inquiries about prizes, lottery, winners are not accepted.
Prizes will be delivered only to Japan district.
Prizes will be sent from Dreams Inc.